🌟COMMISSIONS🌟
Hello Newgrounds! My name is Glob_Glump, I started offering art commissions on my twitter a few months ago, and I never made an announcement post here. Better late than never I suppose.
---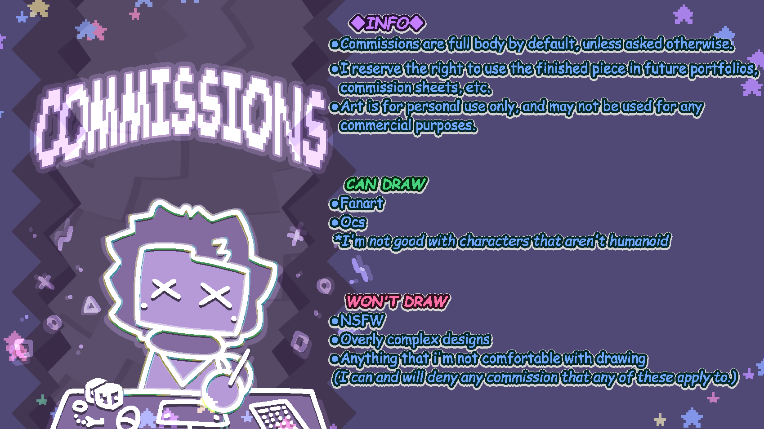 GENERAL INFO
Commissions are full body by default, unless asked otherwise.
I reserve the right to use the finished piece in future portfolios, commission sheets, etc.
Art is for personal use only, and may not be used for any commercial purposes.
CAN DRAW
(Human or Furry)
I'm not good with characters that aren't humanoid
WON'T DRAW
NSFW
Overly complex designs
Anything that I'm not comfortable with drawing
   (Things that are politically charged, etc)
I can and will deny any commission that any of these apply to.
BACKGROUNDS
A simple background comes with anything above a sketch. Can be a gradient, pattern, colors, etc. Scenes have more detailed backgrounds.
---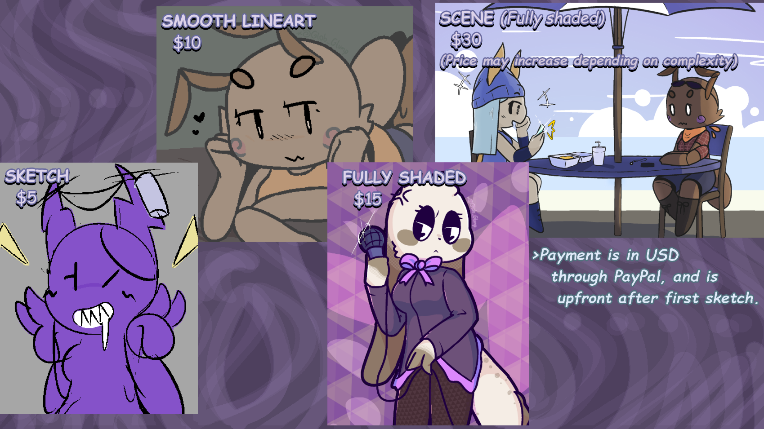 PRICES
Payment is through PayPal (USD) or Steam/E-Shop wallet codes, and is upfront after the first sketch.
FULL BODY PINUPS
Maximum of one character.
SKETCH
$5
SMOOTH LINE ART
$10
FULLY SHADED
$15
SCENES
Price may increase depending on overall complexity.
+25% of total price per extra character, maximum of two in total.
FLAT COLOR
$15
FULLY SHADED
$30
---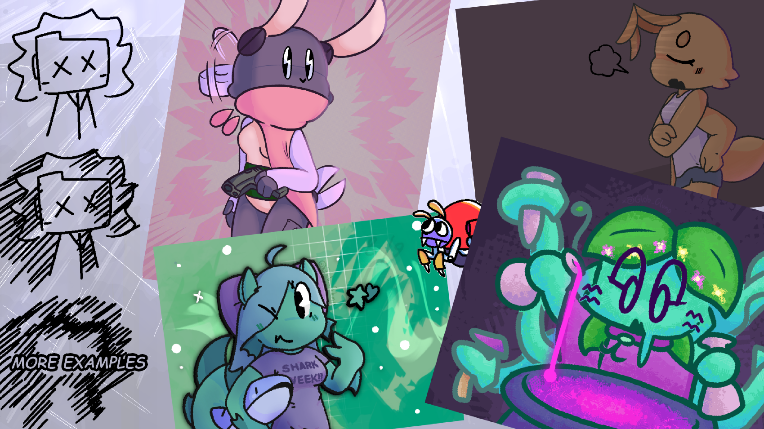 CONTACT
If you're interested, the best way to reach me would be through my Twitter DMs. You can also send me a PM here on Newgrounds, but expect a later response. If something here seems at all confusing or oddly worded, please ask me about it!
Thank you for reading, and have a nice day.
-Glob_Glump